Free delivery in New Zealand & Australia

30 day risk-free happiness guarantee

654+ verified five star reviews
Customer Reviews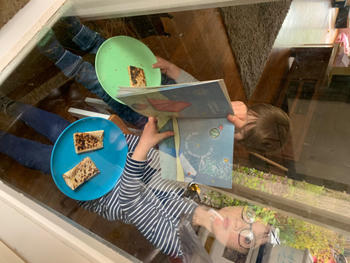 08/23/2020
The Gift of a Cuddle
I purchased both the Cuddle and Kiss books for my granddaughter's 5th Birthday- knowing that due to COVID I couldn't actually go into her house. I've read them to her through her window and via online. Loved them, she tells me that when she needs a grandma cuddle or kiss she gets them out looks through them herself. As a teacher I thought the rhyming nature of the text was excellent , she Soon figured out when she needed to turn the pages by listening to the rhythm and sound of the words. A big that gives comfort , has a little humour, teaches and is very cutely illustrated. Thank you !
Heather L.

Australia
05/20/2022
The Gift of a cuddle. And I got you some kisses
Fantastic books, my grand daughter is enjoying I hot you a kiss at the moment. Her Mum is very pleased with the content.
05/15/2022
Gifts for my great nieces
They are beautiful-thoughtfully written & illustrated Great communication & very prompt delivery
Kathy W.

Australia
12/10/2021
Soooo sweet
The most gorgeous story. Both young and old will adore it. Such sweet illustrations and who doesn't love cuddles?!
Sarah

New Zealand
10/19/2021
Delightful and necessary messages of love which will engage a child with knowledge of the love that surrounds them and that everyone deserves
They are one of the best tools for parents because they open up the children's awareness of how important things cost little or nothing and how each one of us deserves to feel good.
Pip E.

New Zealand
10/11/2021
The Gift of A Cuddle book and Cuddle cushion
Love it as do the grandies. We are not near them so they know they can cuddle the cushion and we are there with them.
Karen W.

Australia
10/03/2021
The Gift of a Cuddle
Beautifully illustrated book with an amazing story to match. I love reading these books to my little one.
Liezl C.

New Zealand
07/02/2021
Gift of a Cuddle
Both books are lovely. The family / child I bought them for were absolutely delighted .
Merrill R.

Australia